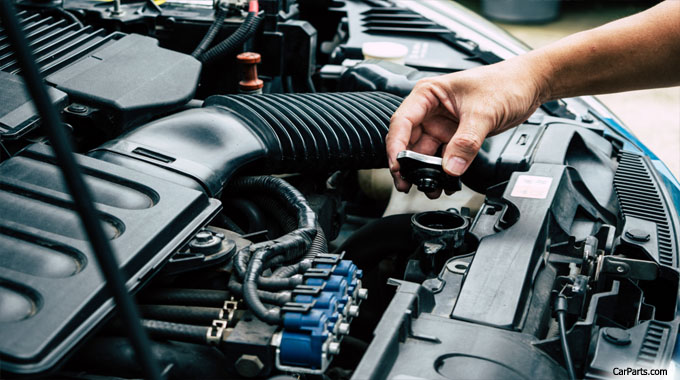 If your car engine is overheating you are the only one responsible. Look at your temperature indicator and do not let the temperature never rise too high.
Here's how:
Stop the engine.
Stand by. If from under the hood raises smoke, don't open it.
Operate the lever to release the bonnet, just after the engine has cooled.
Go in front of the car, put your hand under the top, hit upon the safety, and press it while you lift off the hood.
Verify the coolant tank. It is a plastic jar with a small tube leading to the warmer. The tank can be filled as soon as the steam engine is warm (except some cars because those reservoirs are under stress, so do not open the lid as the steam engine is boiling.).
Unlock the warmer cap using a rib. Be careful to open it only after the machine is not hot. If you are unsure, do not open the lid. If you remove the engine cover as it is possible to be scalding hot steam or coolant. Remove the lid slightly, as if you open a container of juice agitated.
Look at the radiator. Check inside and see if there is any coolant left. Only if necessary, fill it up above.
Set the warmer cap back on.
Verify to see if any of the radiator tube or radiator was not separated.
Try restarting the engine.
Check temperature indicator constantly. Keep the needle climb. Stop the car if the temperature rises close to the limit.
You have to know that you can't drive a car that has a high coolant temperature.
Tips
Other factors can be the cause of overheating, not just low down coolant point (thermostat is locked, the radiator is blocked, the fan does not work properly or
…