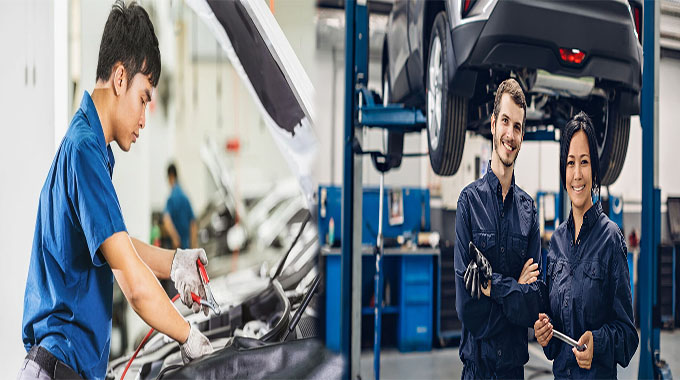 If you're interested in becoming an automotive technician, it's best to consider taking an internship at an automobile dealer. Such internships not only complement your education but also provide you with valuable work experience. Some repair shops provide hand tools to their employees, while others require that you bring your tool collection. Most auto tool manufacturers give students discounts on their tools. You should also learn how to use computer equipment when working on cars. Here's an overview of the automotive technician requirements:
Job description
The Automotive technician job description provides an overview of this occupation, highlighting several key duties. An automotive technician is responsible for troubleshooting and performing basic and complex mechanical repairs on vehicles, as well as maintaining and organizing tools. Besides this, they have to follow standards and procedures, observe traffic regulations, and complete educational programs. Automotive technicians are expected to possess extensive knowledge of various systems and components of automobiles, and they must know how to operate common motor vehicles. They should also be knowledgeable about standard service tools and equipment as well as computerized diagnostic equipment. A mechanic's job description also needs to include the skills necessary for operating air tools, hydraulic lifts, and electronic testing equipment.
A well-written automotive technician job description should contain details of the skills and qualifications required for the position. The qualifications section should be the shortest section of the job description, as it directly influences the number of applicants. Additionally, this section must highlight the work environment and education required by the employer. The automotive technician job description should include the following details to attract the right applicants. An automotive technician should have experience working on vehicles of various brands and makes, as well as knowledge of common diagnostic equipment.
Education
If you're considering a career as an automotive …