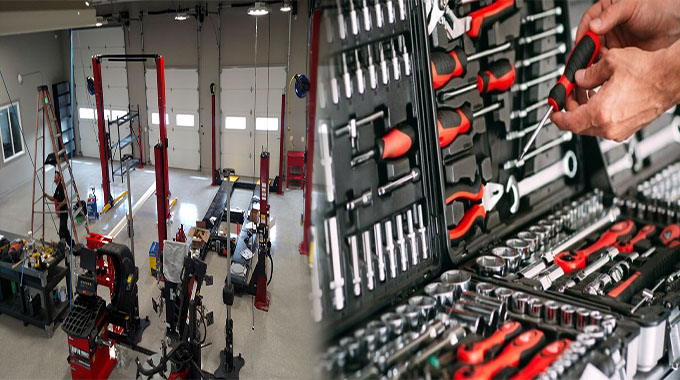 There are many different types of automotive shop equipment that you can buy for your shop. These include hoists, jacks, Oil drains, caddies, diagnostic equipment, and more. You can find a variety of products that can help your business be more efficient and productive.
Engine hoists
There are many types of engine hoists. They are tools that allow mechanics to easily lift and move engines, including the heaviest ones, from a vehicle's engine compartment. However, there are some things that you should know before using them.
First, check the manufacturer's warranty. If they offer a lifetime guarantee, that means the product has undergone quality testing and performance tests. It should also be a durable piece of equipment. Using an engine hoist without a warranty is not a good idea.
Next, look at the materials used in the construction. If you buy a hoist made from cheap metals, it will not last very long. You should also consider the price. Most engine hoists with a lifting capacity of 1 ton (2000 lb) and below start at about $200.
Strut compressor
A strut compressor is a handy tool for automotive shop equipment. It can be used for safely compressing springs during the replacement of spring cartridges. Having one can also save money in the long run. The DB-8000-XL is an air operated strut compressor designed to ease the task of replacing struts. This machine has adjustable clamps, a safety valve, and a lower support plate.
Sturdy, heavy duty steel construction allows it to withstand pressure without breaking or bending. It comes with an extra-long 2-bar handle for greater leverage, making it suitable for heavier springs. To get the most out of it, it's a good idea to have a secure bench vise and a couple of ratcheting wrenches at your disposal.
Engine
…